Monari GmbH from Gronau has been a regular PLM customer of Koppermann since April 2013. In addition, the two companies share a long textile tradition, the ideal foundation for a successful collaboration. At that time, Sebastian Wellers, Project Manager and Head of Purchasing at monari already knew: "Koppermann's software convinces with unique flexibility. The system is adaptable enough to dynamically map the success processes of today and tomorrow. This fact secures our investment in the long term" and he was to be proved right.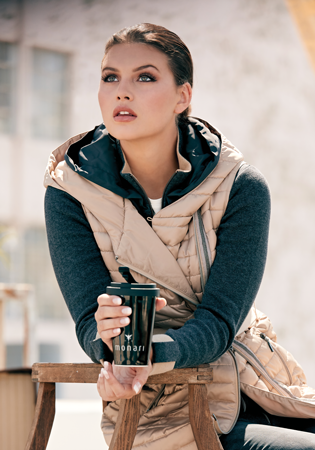 In 2019, the company from Gronau now ventured the next step towards the digital future with Koppermann TEX-DEFINE™ CS PLUS.
"The release is nicer, simpler and works smoothly, plus it has made our daily work faster due to the higher level of automation. It's much better how the system acts and how you can act in the system," says Wellers.
In collection development and in the exchange with producers, monari works mainly with sketches and pictures. For Wellers it is clear: "The picture says more than the written word". Therefore, it is important that images are loaded quickly and that work is not delayed by long waiting times. And TEX-DEFINE™ CS PLUS supports the workflow every day anew.
In addition to the intuitive user guidance, the unique flexibility of Koppermann PLM convinced both IT and users. The Koppermann administrator function allows monari to make changes independently within their own PLM system, but without affecting performance or release capability. "Our IT is as flexible as the in-house design, so new properties or forms are always added, which I then do quickly. The system lives with us and we react flexibly to changes," says Wellers.
Thanks to CS PLUS, this is uncomplicated. The evolutionary PLM solution from Koppermann thus develops together with the company and can quickly adapt to changing processes, more complex structures and constant company growth.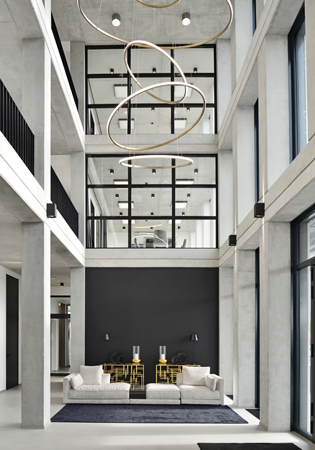 "We continue to develop from year to year and also notice from Koppermann that things are always moving forward. The customer is the focus at Koppermann and we feel that," says Wellers happily.
All in all, a very successful project and a great cooperation. There was also nothing but praise from Koppermann's side:
"Mr. Wellers and the company monari always went through all the ups and downs of the project and also reacted calmly, even when something didn't work right away. A very nice cooperation", comments Patrick Panhofer, project manager at Koppermann.
With Koppermann, monari has a strong partner who can meet the ever-growing demands of modern clothing specialists and increasing process digitalisation, and sustainably supports companies with the latest technology and many years of process know-how and accompanies them into the future.
About Monari
Inspired by a summer in Tuscany, monari was founded in 1986 by Renate and Bernhard Bosch and is now run by the second generation. Their vision: to convey this attitude to life in a fashion label and a high-quality knitwear collection.
monari is a future-oriented and internationally active fashion label for demanding and fashion-loving women with over 200 employees, 17 stores, an online shop, 550 partner areas and a further 2200 retail partners in 37 countries. The company is headquartered in Gronau. Ready-to-wear outfits with that certain something and a talented team with high standards and enthusiasm for the cause have made the label what it is today.